Science and technology are progressing with such huge leaps that it is continuously bringing innovations for our ease and accessibility. Monitors that can be easily used while traveling is an example of such demanding innovation.
If you're a professional worker and you have a job that requires you to travel a lot, you must get irritated switching between PC, tabs, and mobiles. Isn't that a hectic job? How can a single person carry so many devices and also keep them in sync? Well, that's obvious you can't leave your job but you can surely minimize your burden by using an extra monitor to share your to-do list with your main laptop. A Portable USB Powered Monitor is all you need, you can attach it with your Laptop with just a USB cable without any major complications and you can even travel with these extra screens.
What exactly is a Portable USB Powered Monitor?
Portable USB Powered Monitor works as an additional display for your Laptop. It requires a single cable to deliver the power source and video signal, making them handy as well as energy-efficient. There are no long procedures to connect a USB Powered Monitor to your laptop, just install a connecting app such as  DisplayLink and attach the USB to the USB Port and voila! You can now enjoy two screen displays of your laptop which make your work easy and convenient.
You must be now questioning yourself. Why you should use a Portable USB Powered Monitor instead of buying a new laptop that can perform the exact same task and has its own CPU? Does an extra laptop provide more benefits than an extra monitor?
The answer is a clear NO! A new laptop may seem a better option, but it is never easy to keep up with two different laptops at once. It will be like working with two different brains at a single time. On the other hand, USB Powered Monitor just provides an extra display to your main laptop and is so handy and lightweight that you can literally carry them anywhere with your main laptop. Of course, carrying a laptop with a portable display sounds way a lot better than carrying two laptops.
Benefits of using a Portable USB Powered Monitors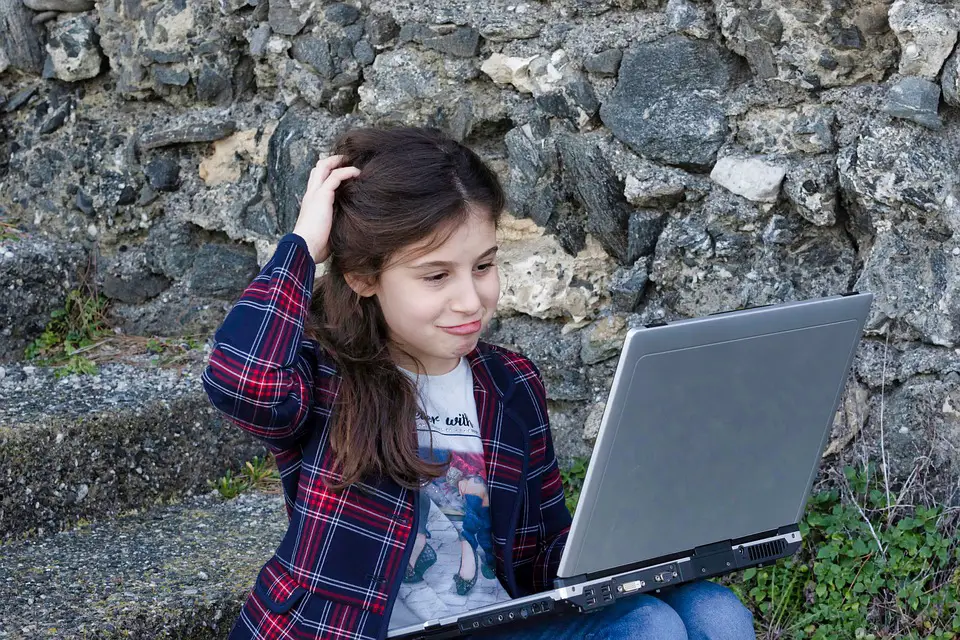 Use Multiple Programs
Most professionals have such kind of workflow that involves usage of different programs and software at the same time. When there are two screens, you can split up your work and use multiple programs simultaneously at the same time. It will save you from flipping back and forth again and again to access different programs and will make the work easier for you.
Stay connected to the Social Media
Everyone wants to stay connected with social media, be it Twitter, Email, Facebook or LinkedIn. It helps you to connect with the clients and other professionals in your network. An additional screen can make this viable for you. You can use your primary screen to do your work and can use the secondary screen to access your social media accounts.
Easier comparison
A lot of times, it is required to compare different versions of a design, images, stats or other kinds of data. It becomes a difficult task when you're working with only one screen but when you switch to a dual-screen system; it becomes easier, quicker and more effective. Comparing the data side by side using two screens is way more convenient than flipping the same screen back and forth constantly.
Video Call while Accessing your Data
A lot of professional workflows also requires Skype for video conferencing with clients or colleagues. It becomes a problematic situation when you have to access your data during the video conferencing. But with the additional screen, this issue has also been resolved. The portable display allows you to video conference on one screen and still do your work on the other one. This acts as a handy setup when you have to constantly look at some pointers or data while video conferencing.
Clearly, adding an additional USB Monitor to your work is a better solution without any compromise! Secondary monitors can increase productivity, make the work more flexible, save a lot of your precious time and give you more efficient results. If you're looking forward to buying a good Portable USB Powered Monitor, given below is the list of some of the best Portable USB Powered Monitors.
List of Best Portable USB Powered Monitors
1. ASUS MB168B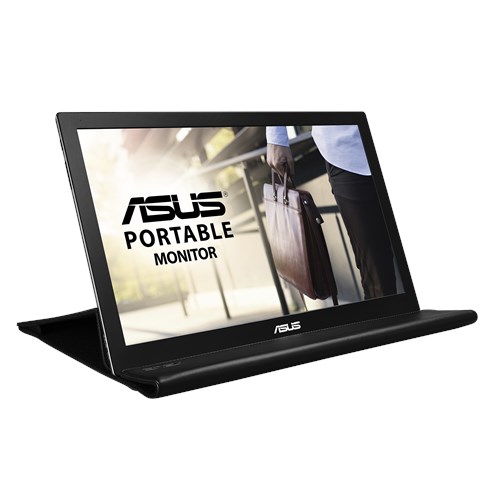 This ASUS MB168B Portable USB powered monitor has a 15.6-inch display and it needs just one cable for both; video signal and its power supply. Thanks to the higher bandwidth of USB 3.0, it can deliver up to 1366*768 HD resolution.
With this device, you will experience fast and fluid images from your connected device which can make the on-the-go multi-display setup a reality!
With weighing at just 800 grams and tipping the scale with its 8 millimeters thick profile, the MB168 B has taken the place of the world's slimmest and lightest portable display most ideal for simple dual monitor setup in mobile presentations.
To provide you with added durability, it comes with a protective carrying case that doubles an adjustable stand for a tabletop.
2. AOC E1659FWU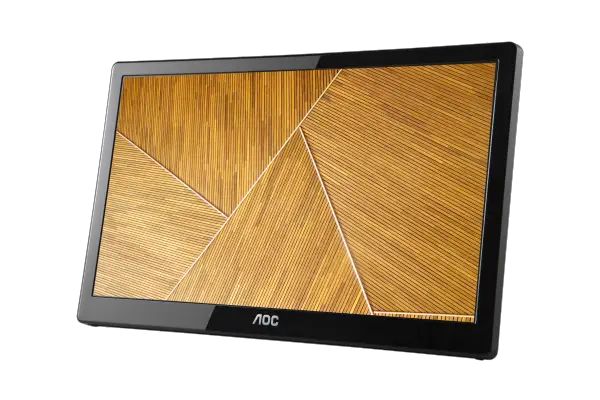 AOC E1659FWU is one of the most affordable portable monitors. It has a brilliant display of 15.6 inches and a 3.0 USB port monitor that lets you take your multi-screen setup to another level. It's color accuracy is a little bit out of the road but it delivers sharp picture quality and can be easily carried around.
It has a unique black shiny finish and the weighs just 2.4 pounds which is exactly the same as the other AOC models. The 15.6-inch panel houses 1366*768 pixels and a shiny anti-glare coating that absorbs ambient light and provides a clearer view.
It uses display software to connect with the computer that comes along with the device in a CD in the form of a link. This device is a good choice for frequent travelers who require secondary display for viewing multi-page spreadsheets and documents or often give presentations.
3. HP Pavilion 22cw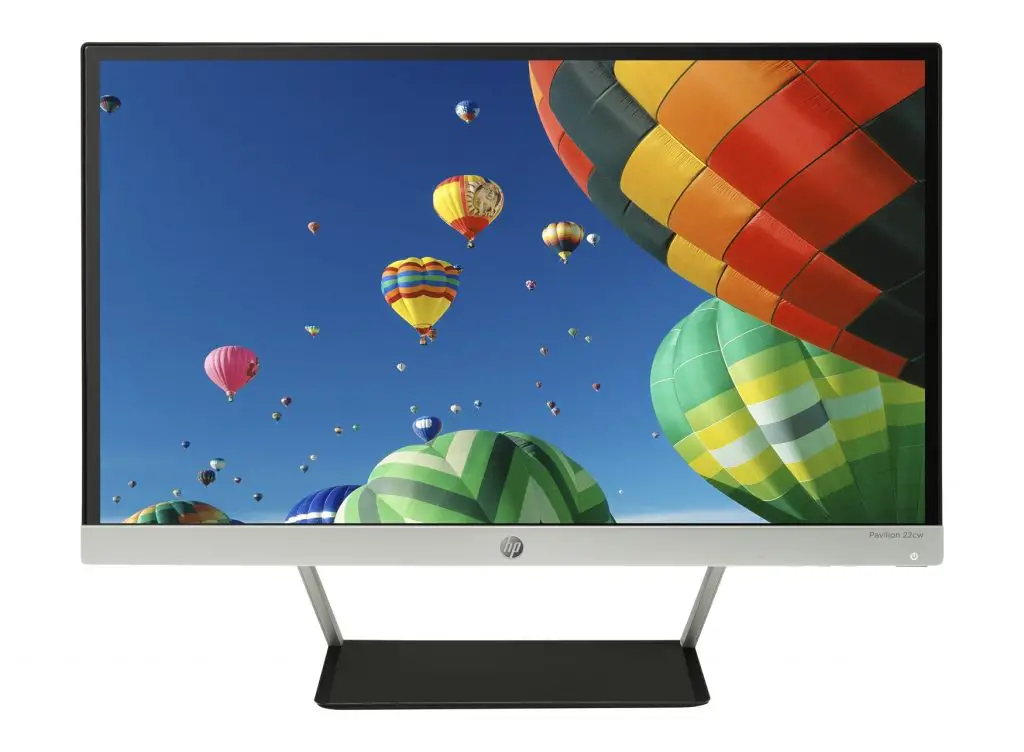 The HP Pavilion comes with an eye-catching 21.5-inch screen display with a sleek design. The IPS panel of the device ensures that you get amazing viewing angles. The no bezel built gives you an edge to edge viewing experience.
You can have quick access to the menu and the power with the help of the buttons present under the display. It comes with one HDMI and one VGA port and a slightly heavyweight of 6.6 pounds which indicates its sturdiness.
This device has been praised by a lot of users for its bright and sharp screen display colors that are absolutely stunning. The response time of the device makes it one of the most efficient and productive Portable USB Powered Monitor.
4. HP EliteDisplay S14
The EliteDisplay S14 model of HP Computers is another great Portable USB Powered Monitor. It comes with a 14 inch Full HD Display. It carries a sleek, beautiful, modern and thin design that has the ability to make people fall in love with it.
EliteDisplay S14 uses a single USB-C cable for connecting the display with your laptop and also provides the power supply. You can also use and type A USB extender in case your laptop does not support the type C cable.
It has very thin edges and weighs around 2.2 pounds making it one of the thinnest and lightest Portable USB Powered Monitor. You can easily carry it in-and-around your office or house by tossing it into your laptop bag without worrying about extra weight.
It also comes with a nice sturdy cover that protects it from damage and also works as a convenient stand.
5. ASUS Zenscreen MB16AC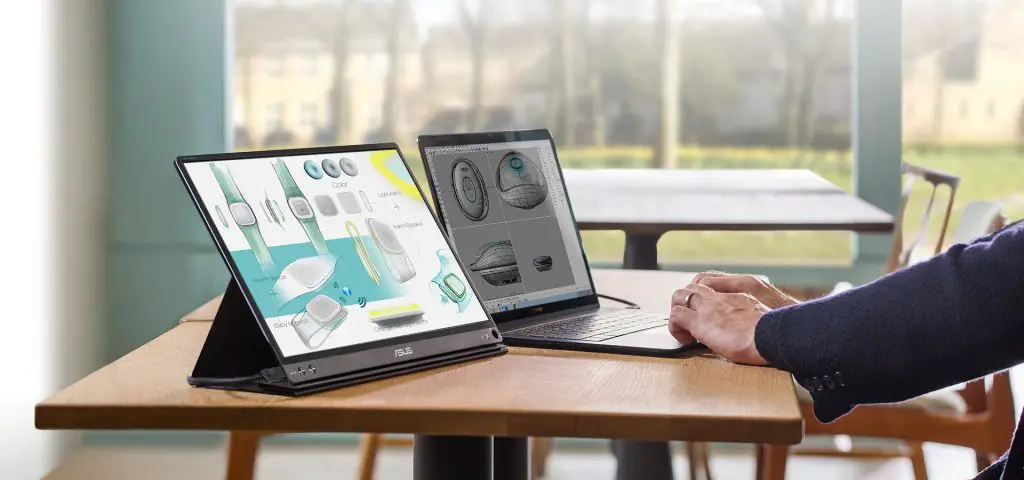 This ASUS Zenscreen MB16AC 15.6-inch portable USB Powered monitor comes with a resolution of 1920*1080 pixels. It weighs 800 grams and has a mere thickness of eight millimeters. It turns up in seconds by just pressing the power button and connects with the help of a Type C USB cable.
Type-A USB extender is provided in case your laptop does not support type C cable. It doesn't really require software to connect and share the screen with your laptop but if it's required you can download the DisplayLink drivers from ASUS's website.
Its really slim design makes it convenient enough to be carried in a briefcase or your laptop bag and as it draws power from your laptop itself, it does not require any bulky power adapter either.
6. GeChic 1303H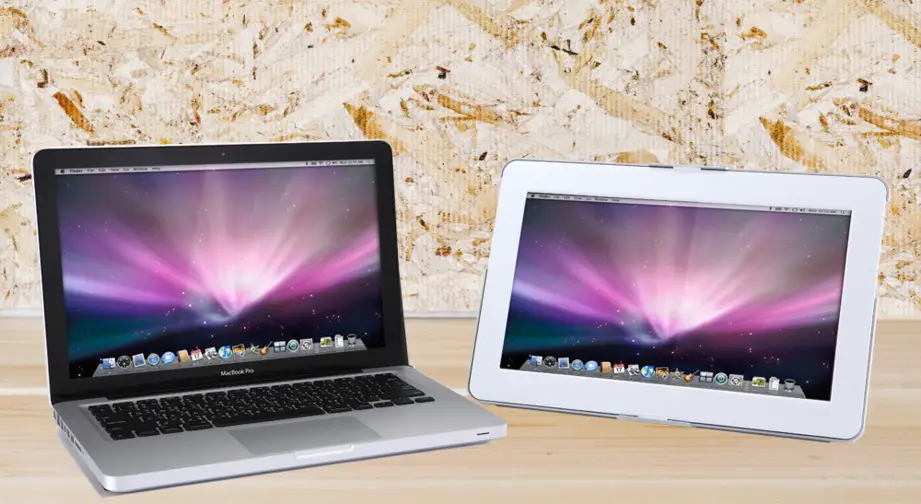 This GeChic 1303H is the very first portable monitor in the market that weighs less than 1.5 pounds. It is less than one centimeter in thickness and offers a lot more flexibility in terms of display input. That means you can connect this portable monitor to more devices other than the main computer without using any adapters.
It has a display size of 13.3 inches. It starts up in seconds without any driver installations with the help of its plug-and-play feature. This 1080p IPS Panel device is designed for maximum portability and flexibility.
You can connect this monitor to XBOX, Laptop, PlayStation, Mac Mini, camera and even your smartphone.
The 178 degrees wide viewing angle allows two or more people to look at the screen without any screen distortions or color bleeds.
7. AOC I1601FWUX

AOC I1601FWUX, latest Portable USB Powered Monitor works with a Type C USB cable and boasts a vivid 15.6 inch IPS display with 160 degrees wide viewing angles and amazing picture qualities.
While being just 8.5 millimeters in thickness and weighing only 800 grams, it is easy to travel with. It hardly takes any space and can easily fit even in a notebook bag.
The auto pivot mode helps in rotating the display into portrait or landscape mode.
It looks gorgeous and is very durable due to its metal alloy case and it even comes with a smart cover that protects the screen that also works as the panel holder. It can be easily connected with the laptop by installing a driver and you can efficiently use it outside your home, in the office, while traveling or visiting your customers.
A cool well-built metallic cover also comes in the package that provides protection to the monitor.
Extending your computer to a second screen makes your work easy and more productive. Although it can sound difficult to manage a lot of people, it actually minimizes your workload and increases your efficiency. If you're somehow hesitating from buying these portable USB monitors, then trust us, it will be one of the best investments that you'll make. Go, give it a shot and you'll surely love the experience.
Also, if you know about any other amazing Portable USB Powered Monitor, tell us about it in the comments section below!